Lake Windermere is the largest lake in England.  The lake and its surrounding area is very popular with tourists and is a popular location to rent a holiday cottage.  The lake was formed about 13,000 years ago by glacial erosion at the end of the last ice age.  This formed what is known as a ribbon lake (a long narrow lake).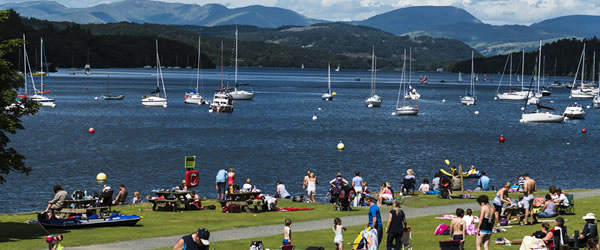 The area has been popular with British tourists since the mid 1800's when the Kendal & Windermere Railway arrived.
The lake is about 10½ miles long and a mile wide at its widest point.  The lake is around 220 feet deep.
There are 18 islands on the lake; the largest island is Belle Isle which is privately owned.  The book has inspired many writers for example Arthur Ransome's book Swallows & Amazons is partly based on Windermere and the nearby Coniston Water.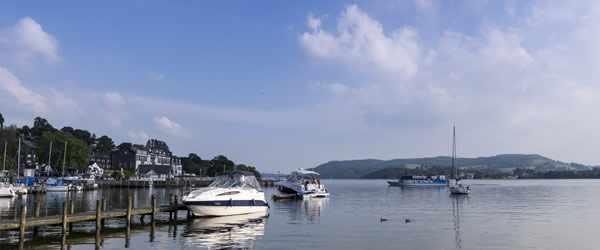 Windermere is a magnet for water sports lovers with plenty on offer including sailing, windsurfing and other water based sports. There are several boat services enabling visitors to get a tour of the lake.